About 180 Chiropractic Wellness Center
Live a Vibrant Life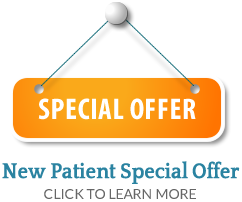 Since 2009, Dr. Joshua Ebert and his team have been helping build a stronger, healthier community. 180 Chiropractic Wellness Center, located near downtown on the Spokane river, was created with the concept of turning your health around in a positive way.
We are here to team together with you so you can discover and live a naturally healthy lifestyle. "We want to help you get vitalistically better." By taking a whole body approach to health, you can heal naturally, get well and stay well. That's where chiropractic care comes in.
Wellness and Education for All
We are passionate about helping patients of all ages live better, healthier lives. We want the families of Spokane to come to us for true health/wellness.
Dr. Josh makes an effort to educate you when you're in the office. Whether through classes he hosts or educational approaches in the office, he'll always make sure you understand where your spinal health stands.
Transforming Patients' Lives
At 180 Chiropractic Wellness Center, we offer a variety of chiropractic techniques that offer optimal that best suites your needs and preferences. We'll ensure you get the care you deserve and strive for the best results possible.
Dr. Josh loves seeing his patients discover the relief and healing they weren't able to find elsewhere.
"I love seeing patients' lives change, seeing them function better and live better. Seeing patients' lives transform is why I do what I do." Dr. Josh
Are you ready to begin a healthier chapter in your life? Give us a call and let's get started.